A high alert has been ordered in parts of Uttar Pradesh including Lucknow Commssionerate area as state police and intelligence agencies have discovered a terror plot on Sunday. Heavy security has been deployed in districts of Sitapur, Unnao. Rae Bareli, Hardoi and Barabanki.
ADG (Law and Order) Prashant Kumar said, "ATS UP has uncovered a big terror module. The team has arrested two terrorists linked with Al Qaeda's Ansar Ghazwat-ul-Hind."
The terror plot was discovered after teams of UP Anti-Terrorism Squad (ATS) raided two places in Lucknow. Out of seven suspects five managed to flee the place and hence the alert has been ordered in a bid to arrest the suspects, said sources.
During the raid the UP ATS found explosives and foreign pistols with two pressure cooker bombs. The team has handed over the explosives to the Bomb Disposal Squad.
The two men arrested by the ATS have been identified as Minhaj and Maseeruddin.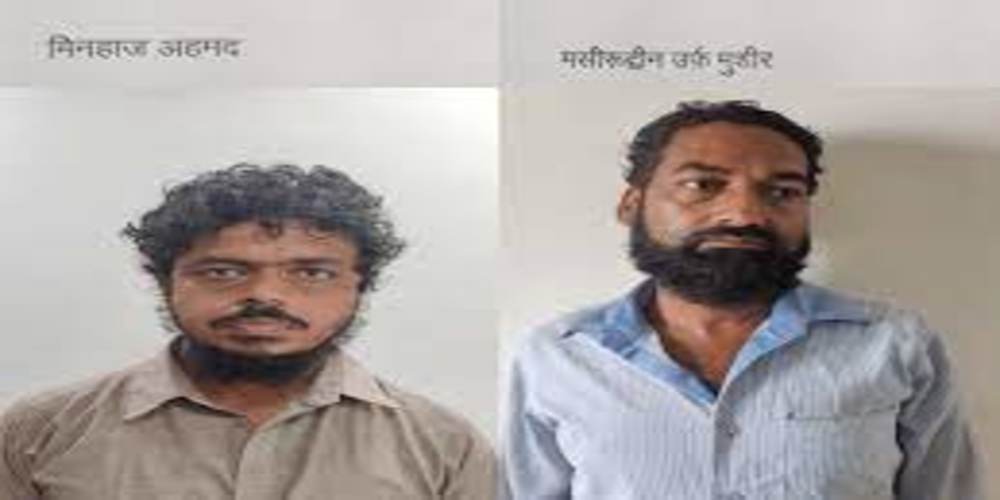 In its further investigation the ATS is conducting search operations at various other locations like home of Minhaj's father Siraj.
Speaking to media on the matter, Inspector General of Police (IG), UP ATS, GK Goswami said, "There was a plan for serial blasts in UP and Lucknow. A live bomb has also been recovered. Terrorists have links with Kashmir. There were sleeper cells, but now they were working actively. There were going to be blasts in Lucknow and UP today or tomorrow. A lot of explosives have been recovered."
Goswami also said that the suspects were planning these bomb attacks for past many days. "Right now, there may be many such [suspected terrorists] hidden about for which raids are going on continuously," he said.